App version: 2.0.3 (81e2be8f2)
(from Google Play)
Android version: 8.1.0
Device model: Moto G5 (XT1676)
Expected behaviour: Should show a Antenna widget (that shows the actual Title and alles to Start ist) by
clicking at the App-Button in the App-Menu or
opening the widget menu
that can be placed at the desktop.
Current behaviour: Shows several Icons but no widget. There is no Antenna widget in the widget menu.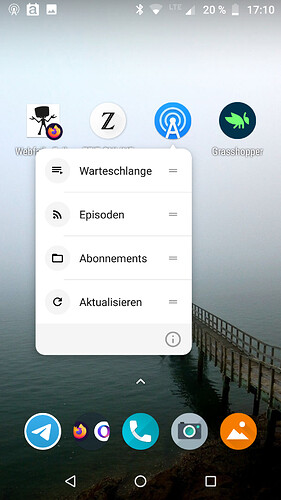 First occurred: two weeks; after using the SD-Card as integrated memory. The widget worked well after that. I deletet the widget accidentaly and could not get it back since then.
Steps to reproduce:
Open the widget menu
Environment: Using SD-Card as integrated memory.
Stacktrace/Logcat:
[if available]