App version: x.y.z (state whether from Google Play/F-Droid/Custom built APK)
Version 2.7.1 from Google play store on android 13
Problem you may be having, or feature you want:
Counter next to the subscription item in the side menu shows total number of unplayed episodes rather than the number of subscriptions.
Suggested solution:
Move the subscription counter to be next to the episodes side menu item and/or fix the subscription counter. Currently I have 46 subscriptions.
I've flagged this as a feature request as I understand it is not a bug. However, it makes sense to me to look at that number and assume that it should show the number of subscriptions.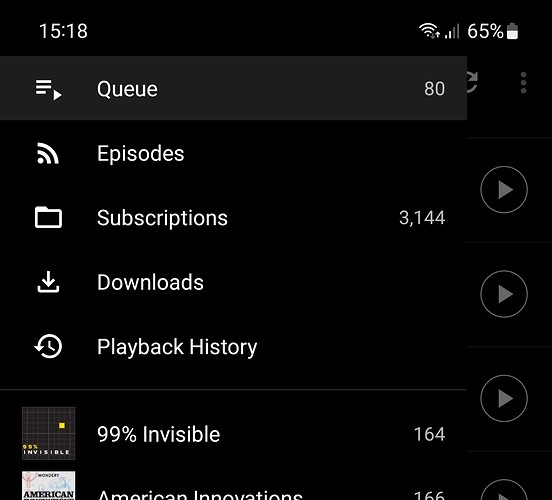 Screenshots / Drawings / Technical details: