I've seen it done before but I can't remember. Got a new phone and wanted to continue my stats. Thanks
Head to the statistics screen and click on the filter button. Once done, tick the first box and that should do it for you.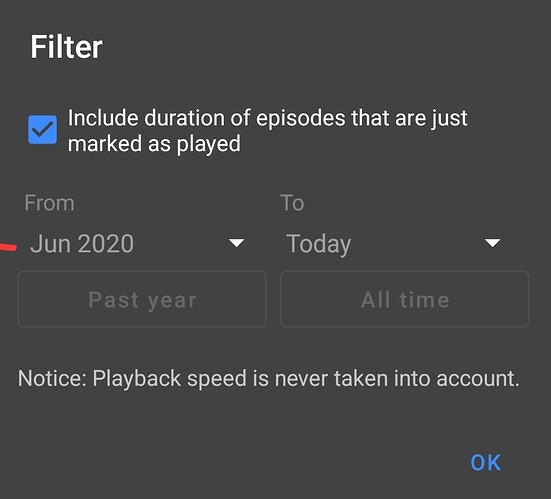 Note that you can export and import your AntennaPod database to migrate to a new phone, without losing any data.
This topic was automatically closed 120 days after the last reply. New replies are no longer allowed.