App version:
2.1.1 from Google Play
Feature you want:
The ability to display a podcast image for podcasts that are added from local folders.
Local folder podcasts are currently displayed with a generic image as shown below. If you have multiple local folder podcasts, it is not possible to visually distinguish between them without reading the podcast title text - and the white on light blue is not the easiest to read.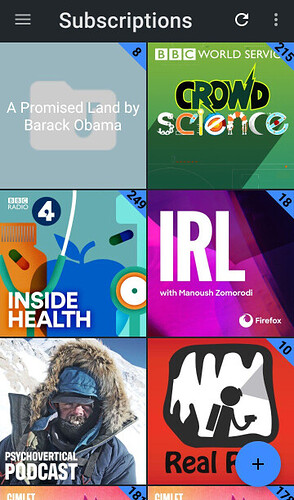 Suggested solution:
Allow an image file to placed in the local folder and load that as the podcast image. I'm not sure how the image file should be named - perhaps loading the first image found would be sufficient.

If there is no image file in the folder, then extract the cover image from the audio file (mp3, m4a, etc), as shown mocked-up here: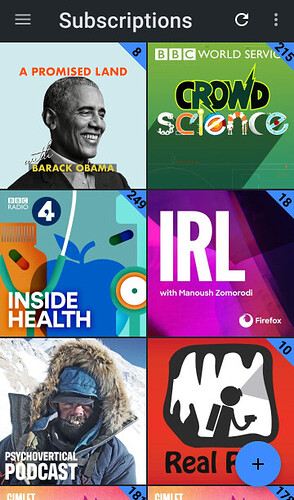 If there is no image, then display the folder default (but please improve the readability of the text against the background).
Thank you