Hello, I am trying to add a podcast via RSS into Antennapod, but when I copy the url it returns with an IO error, hostname not recognized. I don't know much about how RSS works but could someone tell me what I am doing wrong, or if adding this podcast is possible?
I am using GrapheneOS on a Pixel 7 pro.
This is a screenshot of the error: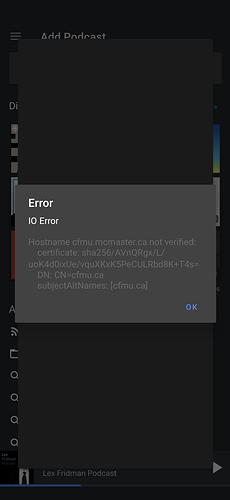 This is the RSS I am trying to add:
https://cfmu.mcmaster.ca/shows/70/podcast
Any help is appreciated, thanks!