App version: 2.6.2 (9e87cf611)
Android version: 12
Device model: Samsung s10
Expected behaviour: local episodes are organized by filename, with consistent names, with episode 1 following episode 0 and episode 2 following 1.
Current behaviour: some local episodes are missing "Podcast Episode #:" and just say "Episode Title". Others are not. Episode 10, 11, 12, etc is after episode 1, episode 20 is after episode 2 and so on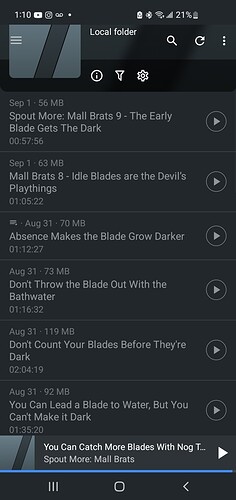 First occurred: immediately after adding new files, so like 3 days ago.
Steps to reproduce:
Select local folder who's name is the same as the first part of audio files
Then add new files to the folder
Sort by filename Z-A
Environment: Bluetooth headphones, no other settings changed