2.4.2 from fdroid, on Android 12
Problem you may be having, or feature you want:
Importing local audio files without music id3 tags shows 'no title' and are not sorted in order.
Suggested solution:
a. Option on certain podcasts to use filenames rather than id3 tags to display and sort
b. Option to export filenames to id3 tags, or
c. If no id3 tags exist, display and sort files by filename alone.
Screenshots / Drawings / Technical details: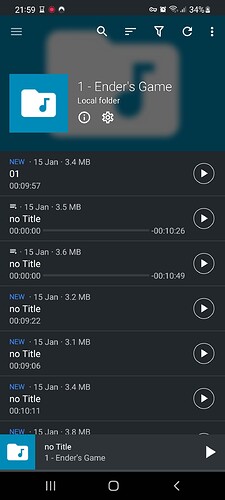 Ps. I love antennapod, thanks guys