Hello,
I am almost done translating the few hundreds missing Persian sentences and I have few questions.
1- Now that most words are translated, should it be reviewed by someone else? If so, is there someone interested to review them?
2- For the translation below, the "Save changes" button is not active. What is the issue?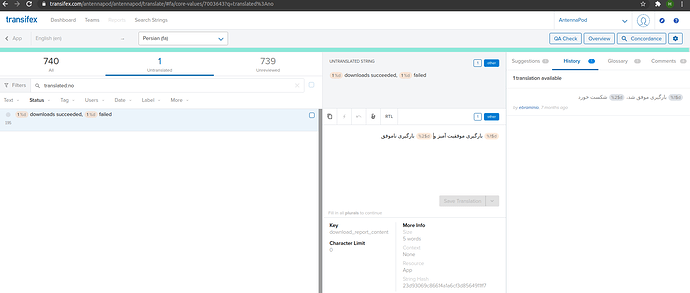 3- Is there a way (like nightly builds) to see if these translations are accurate in the context of the app?